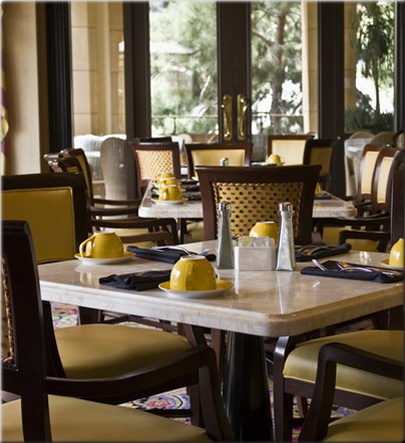 Restaurant Selection
July - December
, 2017

Our restaurant poll for July - December 2017 was closed on 6-17-17. The ballot is over here, and the results are shown in the bar chart to the right.

Our top restaurant in this poll is LouEddie's Pizza. Tied for second and third place are: Tony's Kitchen and Hortencia's Cliffhanger. Tied for fourth and fifth place are: California Thai and Crestline Café.

That works out to the same selection of restaurants we had for January to June 2017, with the exception that the Crestline Café has caught up to the Thai.

We can go to the top four restaurants every month. The fifth-place restaurant turns up on months with five Wednesdays. That means we have to find some rationale to break the tie between Crestline Café and Thai.

I'm getting requests to go to the Crestline Cafe over the Thai. So let's go with that.

Check our calendar for exact dates.