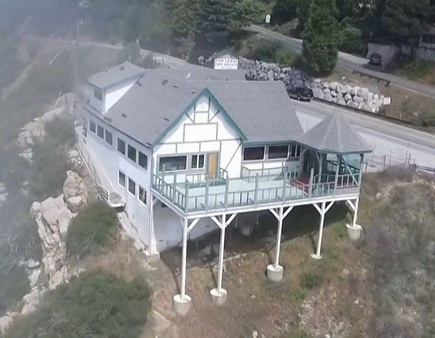 Hortencia's
at the
Cliffhanger

Hortencia's at the Cliffhanger has finally opened. Let's go there on second Wednesdays at 6 pm, Jan 11, Feb 8, Mar 8, April 12, May 10, and June 14, 2017. They are generally packed, but they can seat our party of 20+ in a downstairs room.

Hortencia's now has two restaurants, with the same staff and menu, one in Skyforest, and one at the Cliffhanger.

The Cliffhanger is located at 25187 Hwy 18. Phone (909) 338-4466. To get there from Crestline, go up Lake Gregory Drive to Hwy 18, turn right, and the restaurant is on your left. A map is below.